The Evolution of Fly Fishing Gear | Local news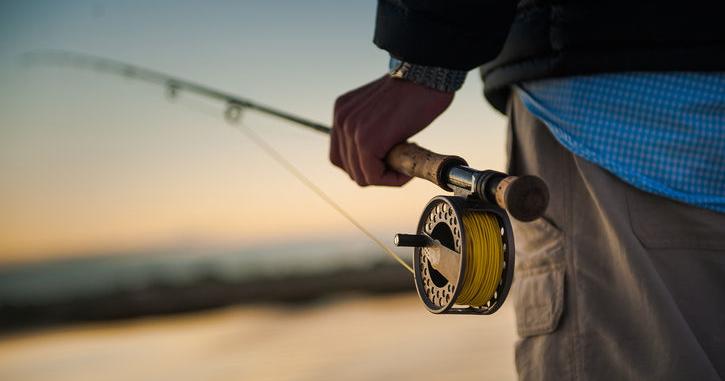 By Bill Bean For the Ravalli Republic

While visiting a friend at his house last week, he pulled out an old telescoping steel fishing rod that he had forgotten for a few years. He asked if any of us knew what it was and of course I was able to identify him as I had one when I was 12. I remembered mine because I used it at least three times a week when a neighbor and I would put ours on the handlebars of our bikes and hawk the local canyon to attack the rainbow trout in our little stream called Settlement Creek.
Fishing gear has changed so much over the years and fly fishing gear has probably changed the most. In the early 1900s, fly rods were made of hickory, ash, or spearwood. The Lancewood was mainly from New Zealand and the grain was very straight. Bamboo became more popular when it was available in greater quantities and eventually replaced spear wood.
We are all familiar with bamboo rods as there are still a lot around the area and bamboo rod makers still abound and usually work from their homes. Commercial bamboo cane makers are small and only produce a few stems each year.
Telescopic steel rods were available during the days when wooden fly rods were made and were popular for many years, especially for fly fishing enthusiasts. I remember using mine as a fishing rod and salmon eggs or fireballs were our main bait when I was fishing.
When fiberglass became available, fly rods were made with this new material, but most rods were heavy and as flexible as bamboo rods. Some of them were whipped and it seemed like a long time between the back throw and the forward throw. Today, fiberglass rods are made by several fly rod companies. Some anglers ask for slower acting rods to cast their small, dry flies.
Once graphite became available, most of the major fly rod companies immediately switched and were able to make stiff, medium, and slow acting rods in quantities such that the fishing public could get one at a cost. lower than most other types of materials used in the past.
The earliest versions of the fly fishing leaders were made from silkworms, catgut or horsehair. Horsehair leaders were braided and allowed the angler to get more distance on the cast than any other material used before. Braided leaders today are mostly made of monofilament and are not as commonly used as a tapered monofilament leader. The registered leader is the preference of most modern fly fishermen.
I wish I had kept my old telescopic rod and open face reel that I had as a kid. If I really wanted another I found one on e-bay and the range was $ 20 to $ 150.
Fishing has really picked up over the past week. A little warm weather has boosted the fish and now is a good time to catch this January fish to start the year.