Helena-Based Father-Son Fishing Tackle Business Hits Resounding Success | State and regional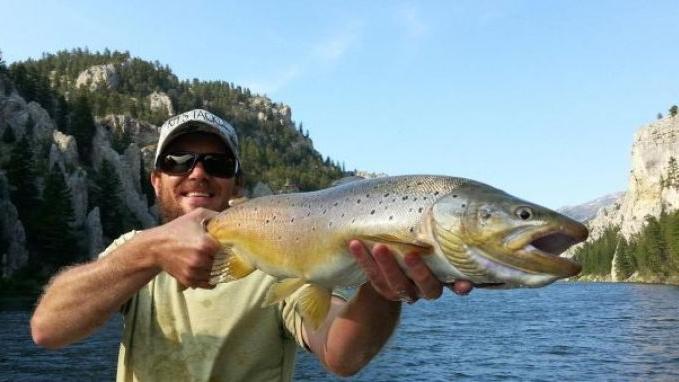 As owners of fishing businesses, going out on the water is classified as research and development, just part of the job. But after Trevor and a friend won a tournament in Fort Peck last summer, demand for Kit's Tackle's Glass Minnows skyrocketed. This meant more time in the shop for casting, painting and tying each lure by hand.
"It's kind of a unique jig in his Glass Minnow series with the skirt on it," said Nate McClenning, manager of the tackle store at Scheels, the only outlet for jigs in Billings.
"One thing with Kit's jigs, the way they're hand-tied, they're extremely durable."
McClenning said he was successful in picking up walleye from the Canyon Ferry, Fort Peck and Bighorn tank jigs. "There are bodies of water where it seems to be working well," he said. "You can't go wrong with the colored pole."
Witnessing the popularity of the father and son, while having breakfast at a restaurant in Billings recently, a man noticed the Kit's Tackle logo on Kit's shirt and complimented the founder of the template, telling him that his son had caught a large trout using a lure from Kit. .
"These guys are more than us dreaming of," Trevor said.