BOB MAINDELLE: The fishing tackle exchange meeting is scheduled for November 21 | Outdoor sports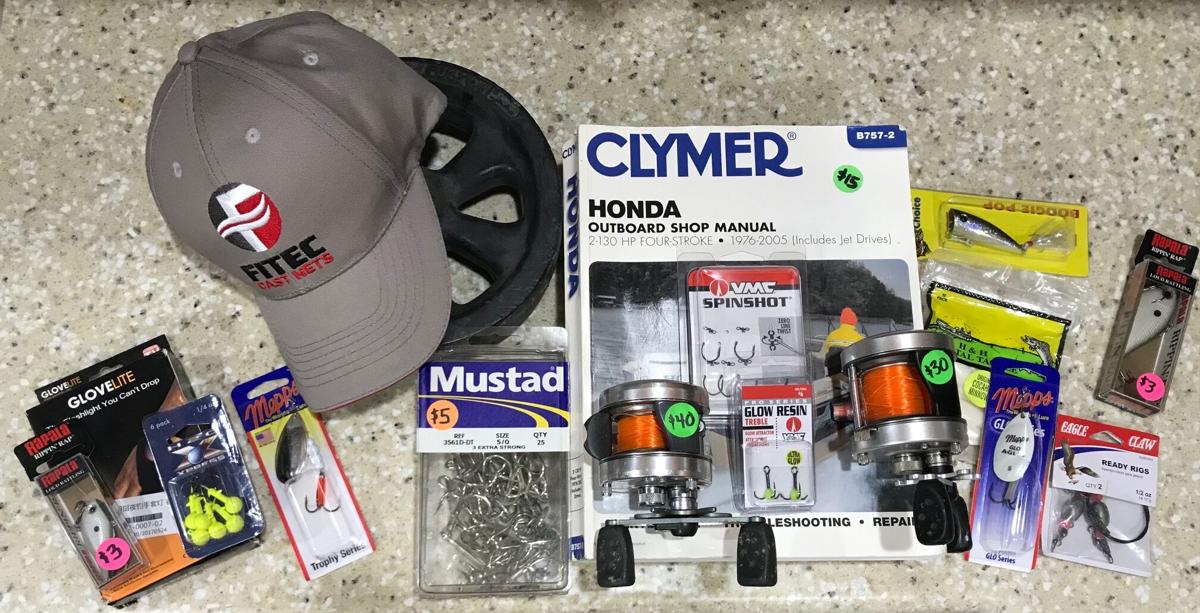 What a great week it was to be away from home last week.
From a fishing point of view, you can't ask for more than nature has given us. A stable weather regime with still manageable southerly winds led to slow warming and stabilization of lake surface temperatures in the mid-1960s.
I fished with five groups during the week and each crew handled over 100 fish landed in their half day, from Shawn DeJournet's solo effort of 104 fish Tuesday night to the five man crew. Bates Nissan's 288 fish Friday morning.
With at least two more days of such conditions forecast through Tuesday, there is still a lot more fall fishing to come.
On one of those aforementioned fishing trips to Lake Belton, as I was finishing a trip around 11am, I noticed that a solo figure in a black van was starting to walk through the parking lot. He looked like he was picking up trash.
After putting my boat on the trailer and preparing for departure, I glanced at the guy again and realized it was Rick Smith, owner of Marine Outlet in Temple. Indeed, he had a garbage bag in one hand and a folding chair encrusted with mud he had fished from the lake in the other. He informed me that Marine Outlet had assumed responsibility for controlling the Arrowhead Point boat launch in order to prevent the Corps of Engineers from closing it during the off-season from October to the end of February.
As we chatted, he told me about an upcoming event Marine Outlet will be hosting on Saturday November 21 that I think may be of interest to the local fishing community, so I'm sharing that with you here.
On that date, from 8 a.m. to 2 p.m., Marine Outlet will organize an exchange meeting dubbed "Basement Bargain Blowout".
Marine Outlet will open its grounds to buyers and sellers of all things fishing and boating in an open-air market format.
As the company worked to better organize its rooms room, it has come up with sonar, propellers, awnings, fishing gear, boat parts and more, which it will also offer. at greatly reduced prices that day.
If you are a local fisherman, boater, hunter, camper or outdoor enthusiast or woman and have an accumulation of surplus items with a value that you would like to sell, give to a recruit or trade in against the accumulation of excess items of value by someone else, this will be the place for you.
Those who have something to sell, trade or give away need only show up on time with your goods, a table to display them on and a chair to sit on. There is no charge to participate as a seller or buyer, and Marine Outlet will even serve hot dogs and refreshments to all participants.
The event is coordinated by Tiffany Lee, Marine Outlet Finance and Insurance Specialist. Anyone with questions can contact her at 254-773-9931 or [email protected]
I attended one of these events several years ago at Smith's facility and came home with a 12-pound downrigger ball which I traded for a nearly full spool of braided wire which was too heavy for my taste. This ball would have cost around $ 85, so the trade was a win-win. I also sold a number of rods that I no longer used in my guiding business, thus reducing the clutter in my "preparation room".
For those who decide to take advantage of this event, I offer a few suggestions based on my past experience operating my booth at boat shows over the years.
First, find out what your items are worth before you arrive. The last thing you want to do with several people gathered around your table is wait for a slow cell phone connection to try doing a Google search on the spot. Do your homework ahead of time.
Next, consider putting price tags on your items. Some people just won't approach you to ask you the price of something, so a price tag can help those people decide if they want to consider buying your goods.
Then be nice as you negotiate. Some people like to haggle. Know what your bottom line will be for an item before you show up so you are ready to negotiate.
Then clean your equipment. A few minutes spent on that rod or reel with hot, soapy water and a toothbrush can help you dramatically increase your selling price when you make things attractive.
Then make the change. Bring lots of singles and $ 5 bills and your coin jar full of loose change so you can make change on the spot.
Finally, get ready for comfort. Wear comfortable clothes, comfortable shoes, a hat to protect you from the sun, and a diaper if it's cold. Bring snacks and drinks in a small cooler so you don't "starve". Make sure the seat you bring is one that you can get up from multiple times during the event. Some people prefer to rely on stools rather than chairs for sitting down for this reason.
It should be a great community event. The address is 4410 S. General Bruce Drive in Temple, which is on the Interstate 35 frontage road southbound, south of the Loop 363 overpass on I-35.